Bail Bonds Manhattan Beach
Pay Bail by Phone All Credit Cards Accepted. Bail Bonds Manhattan Beach. Pay Manhattan Beach bail bond with credit card by phone. Call (310) 390-0454 for local Bail Bonds Manhattan Beach agent. Open 24/7.
Get Bail Now

›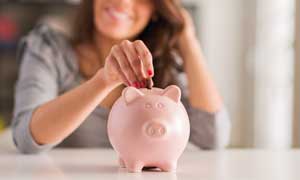 Affordable
Save with Affordable Manhattan Beach Bail Bonds. Payments plans available.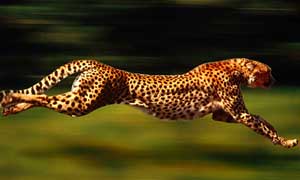 Super Fast
The fastest jail release times in Manhattan Beach and all of California.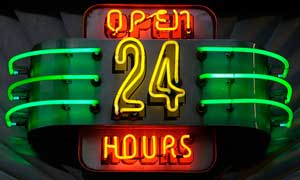 24 Hours
Open when you need us most. We are always ready in Manhattan Beach at all times.
Rated #1 in Manhattan Beach
Fast, friendly, trusted Manhattan Beach bail bonds service since 1956
Get assistance through every step of the bail bond process from our fast Angels bail bonds Manhattan Beach agents. Our Manhattan Beach bail bondsman will educate and assist you in the process of getting the lowest cost and the fastest bail bonds in the Manhattan Beach area. Our goal as bail bondsman in Manhattan Beach is to make the information regarding getting out of jail, securing a bail bond in the Manhattan Beach area, and the whole system of posting bail simple and easy to understand.
Getting Released From Jail Is simple with Angels Bail Bonds Manhattan Beach
We understand your situation and are sensitive to fact that no one wants to go jail
however if you or a loved one has been arrested and is in an Manhattan Beach area jail, then you will need the services of a fast and low cost Manhattan Beach Bail Bonds company.
How is the amount of Bail in the Manhattan Beach area determined? How Big of a Bail Bond in Manhattan Beach will I Need?
After being arrested, the amount of the bail bond needed will be determined by a judge or magistrate at a bail hearing. This amount will be set by a judge or the police, based on the crime(s) and risk the defendant has to themself or others. This all takes place in what is called an arraignment, or an "arraignment hearing". The amount of money that is requested by the judge is the bail. Bail can run from just a few hundred dollars all the way up to hundreds of thousands. It all depends on the severity of crime(s), the defendant's record, and whether you are dealing with the Los Angeles, Orange, San Bernardino, Riverside, Ventura, or San Diego County Jail. Typically, in the city of Manhattan Beach, including Los Angeles County Bail Bonds, are lower cost than surrounding Counties Bail Bonds.
Once bail is set, then the next step is Getting out of the Los Angeles County Jail or surrounding County Jail as quickly as possible!
That's what Manhattan Beach Bail Bonds is for! Call Manhattan Beach Bail Bonds, That is what our Manhattan Beach Bondsman do! Most people don't have the large amounts of cash the Los Angeles or surrounding County jail is requesting. However, they do have a portion. That is where Manhattan Beach Bail Bonds will assist you.
What is the First Step to Getting Fast Manhattan Beach Bail Bonds?
The key to getting out of Los Angeles County jail or a surrounding county jail quickly is the speed with which you post bail. So the faster you get the bail bonds, the faster you get the money; and thus the faster you get out of jail.
So, the moment you, a friend or loved one finds yourself in jail, immediately call Manhattan Beach Bail Bonds at (310) 390-0454.
Our Manhattan Beach area Bail Bondsman will need to know:
The defendant's full name
One of our Manhattan Beach Bail Bondsman can typically locate the defendant instantly. The Manhattan Beach Bail Bondsman will then be able to see the exact amount of bail that needs to be posted.
How Long Does It Take to Obtain a Bail Bond in Manhattan Beach?
From start to finish, getting a bail bond can take as little as 20 minutes. Much of the time will depend on whether or not the person paying for the bond has access to a credit card or the needed collateral to purchase the bond; as well as the all the information that will be needed regarding the defendant.
Can Bail Bonds Be Financed?
9 out of 10 times the answer is yes. Financing bail bonds in Manhattan Beach can be arranged. Our Bondsman want to make getting Manhattan Beach Bail Bonds as simple and low cost as possible.
Once Bail is Posted, When Can The Defendant Get Out of Jail?
By paying the bail quickly the defendant will be released from jail immediately. They are free to go about their normal daily life until the scheduled court date.
How much do bail bonds cost?
We get this question a lot. The quick answer is that a bail bond in Manhattan Beach can typically cost anywhere between 7% and 20% of the full amount of bail the specific court is requesting.
For example, if bail at the Los Angeles or Orange County jail is set at $5,000; then the bondsman will typically charge $350 – $1,000 for a $5,000 bail bond the bail bondsman is posting $5,000 up front and taking all the risk.
What Is Needed For Me to Start The Process of Getting a Bail Bond?
The first step, of course, is to call Manhattan Beach Bail Bonds at (310) 390-0454. Lastly is to have the defendants name. After that call Manhattan Beach Bail Bonds!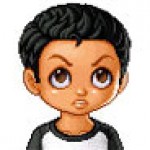 RJ Patterson
Manhattan Beach / California
Sifting through Yelp reviews I called Angels Bail Bonds Manhattan Beach. The ladies that work there are very friendly and caring. They posted the bail fast; kept me informed through the middle of the night until my friend was released a couple hours later. Excellent service, I definitely recommend them.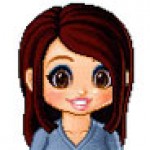 Michelle Beringer
Manhattan Beach / California
Thank you for the help. I found Angels Manhattan Beach Bail Bonds on a google search and even though I'm out of the country you were able to get everything done over the phone and post the bail bond for my buddy who was injail. Your staff is professional and made me feel comfortable, especially since I have never dealt with a bail bonds company before. Thank you!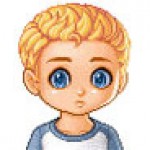 Troy Daniels
Manhattan Beach / California
Was in Manhattan Beach for a party and a friend got into a bit of a jam. Angels posted my friends bail over the phone fast. After my friend was out they even gave him some money for cab fare to the airport. Extremely nice people. The one and only Bail Bonds company I would ever use...hopefully I never have to.